Welcome
In July 2000, Senate Bill 1195 established Rural Transportation Planning Organizations in North Carolina.  The purpose of these organizations is to work cooperatively with NCDOT to plan rural transportation systems and to advise the department on rural transportation policy.
The Upper Coastal Plain region consists of Edgecombe, Johnston, Nash, and Wilson Counties.  With a combined population of approximately 402,842 according to the 2009-2011 ACS, these four counties account for 4.2 percent of North Carolina's population.  The region's total area also covers nearly five percent of the state.
Look Around
The purpose of this site is to provide as much transportation information to the local area as possible. This site contains information regarding transportation planning and projects within the Upper Coastal Plain RPO area. If you have a question or would like to know more about a particular project or area of transportation, use the "Contact Us" link at the top of the page and send us an Email. 
Upper Coastal Plain RPO
Current STI Information
The Upper Coastal Plain Rural Planning Organization is now currently taking public comments on prioritizing the Strategic Transportation Investments P7.0 Projects. Click here for for more information on the process and upcoming meeting dates: Strategic Transportation Investment (STI) P 7.0 Information
For Current UCPRPO Projects: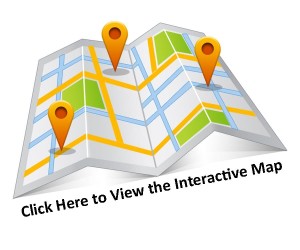 Click here for current UCPRPO STI projects
Interactive map of UCPRPO FY 2020-2029 STIP Projects click here.
Current Feasibility Studies within the UCPRPO
Upgrade US 64 to Interstate Standards from Raleigh to Williamston:
FS-1504A RKK_P2_DsnMtg_Presentation_Attendees.pdf
Feasibility-Study_1504A_Report(Draft)_Apr2017.pdf.pdf


Upgrade US 70 to Interstate Standards from Selma to Princeton:
FS-1604A Scoping Meeting Presentation.pdf
FS-1604A US 70 Feasibility Study FINAL DRAFT May 2018.pdf
US 70 Feasibility Map
Link to interactive map of NCDOT Saftety Project 2019: NCDOT Safety Projects
Link to interactive map of at-grade Rail Crossings: NCDOT at-grade Rail Crossings
Link to interactive map of UCPRPO Crash Data 2015-2019: UCPRPO Crash Data 2015-2019
Link to interactive map of UCPRPO AADT Data 2019: UCPRPO AADT Data 2019
Link to interactive map of NCDOT Statewide 2018-2020 Highway Maintenance Improvement Program (HMIP) 2018-2020

Link to interactive map of NCDOT Statewide 2021-2025 Highway Maintenance Improvement Program (HMIP) 2021-2025