Transportation Improvement Program (TIP)
Information About the TIP
The State Transportation Improvement Program (STIP) contains funding information and schedules for transportation divisions including: Highways, Aviation, Enhancements, Public
Transportation, Rail, Bicycle and Pedestrians, and the Governor's Highway Safety Program. A separate summary of funding of major highway projects is available as a companion
document to the STIP.
The transportation program in the STIP is organized by highway
divisions. At the beginning of each of the 14 divisions, a map is provided with a color-coded key to the major highway funded projects in that division. Projects are listed by county within
each division. This results in some duplication since highway projects frequently extend across county and division lines. When this duplication occurs, a project is listed in each county in
which it is found.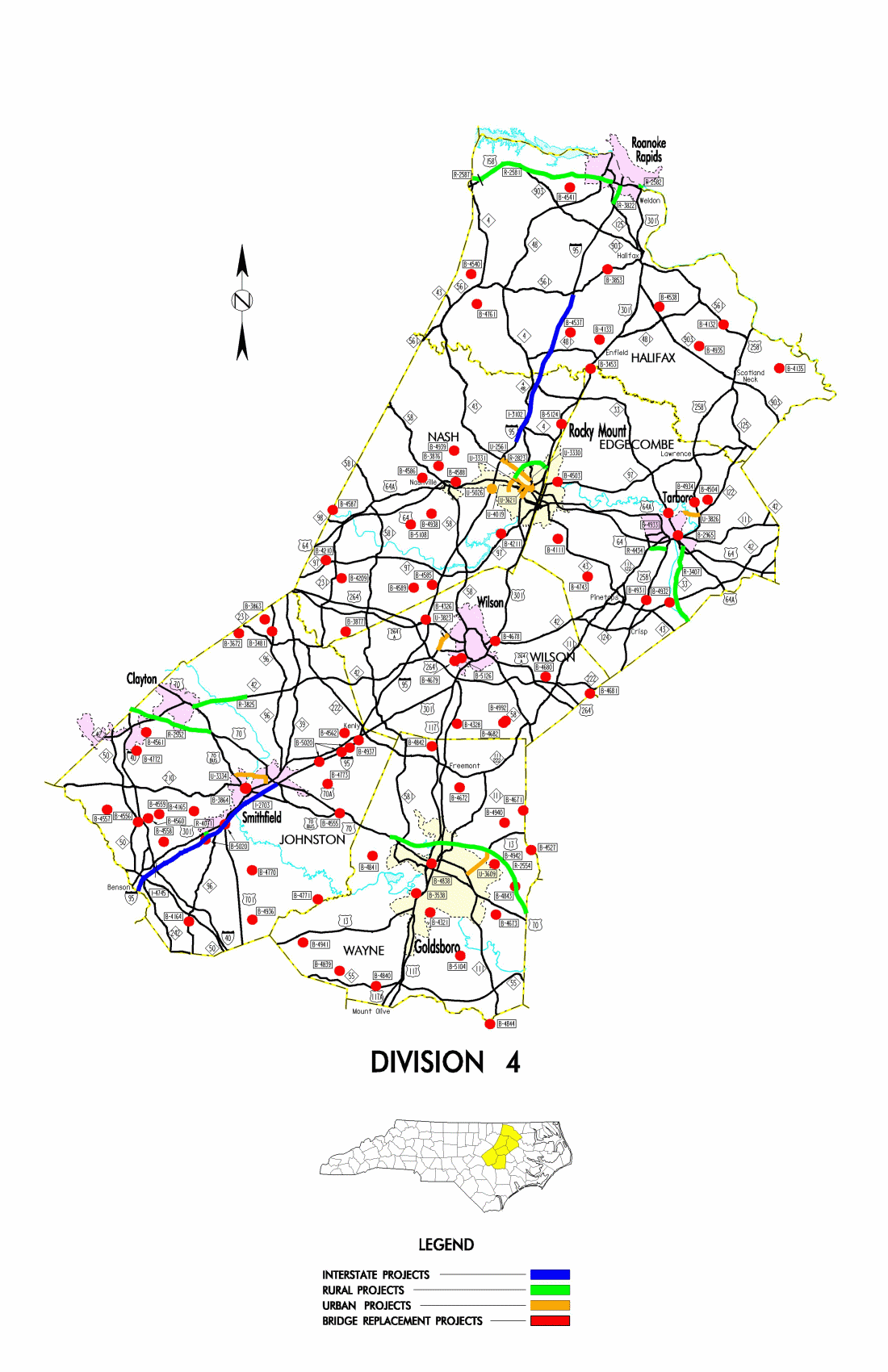 (Contains links to project Maps)
| Document | .pdf |
| --- | --- |
| Division 4 TIP | |

Edgecombe County
TIP Projects
Johnston County
TIP Projects
Nash County
TIP Projects
Wilson County
TIP Projects